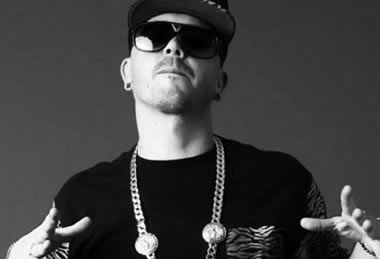 FlowFly _// Hip-Hop / Indie Dance- USA

DJ Flowfly is a French DJ/Producer currently residing between Las Vegas, New York and France. As a New York and Las Vegas implant from Paris he has made a name for himself as one of the top Hip Hop/House DJ's around the world. With residencies in Paris, New York, Miami, Las Vegas, Atlantic City, Moscow, Geneva, Brussels, Manilla, Valencia and Monaco… there is no stopping him.

When he is not spinning live at one of New York City's hottest venues such as Greenhouse and WIP or in Las vegas at the Famous Drai's Afterhours, Flowfly is one of the Producer of the Team FBI (French Beats International) who produced the multi-platinium single of Jazmine Sullivan feat Missy Elliot « i need u Bad ».
Flowfly Produced house music too like the Track « 6Am on star island » for the worldwide compilation of Universal music « Las Vegas Underground » .
He is also an Official Dj of "Banlieue Sale" (Label of the number one French Rapper "La Fouine") and French Connexion Djs with Dj Chris Garcia , Dj Fred Pellichero, Erik Hagleton, ...

Being one of the most sought after international open format Djs, DJ Flowfly has been in high demand to perform with worldwide celebrities such as Drake , French Montana, Tyga, Lil Jon, Fat Joe, Olivia, Lumidee and also a lot of French Artists like La Fouine, Booba, Big Ali, Brick and Lace, Psy 4 de la Rime, M.Pokora, and many more…

Whether it's Hip Hop, House Music or Open Format, he aims to please the crowd and does it Big!
Like he Always Say : Lets partyyyy , We re only Live Once !!!