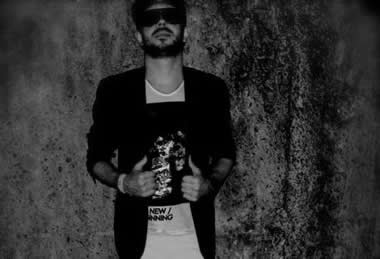 NUMA LESAGE _// Deep House Techno
Born and raised in Lyon, France, he discovered his passion for music at a young age, starting by playing piano and learning Jazz & Classic Music. It was in the middle of the 90s that he fell in love with house and techno music, immersing himself in the classic tunes of that era.
In 1998, he ventured into the world of radio in Lyon, and by 2003, he had taken his DJ skills to after-parties, where he honed his craft playing techno beats. Alongside his DJ career, he worked at a music store called "Scud Import" and hosted a Radio Show every Sunday, mixing party music with a friend. He also organized parties throughout his city for many years. The local scene recognized his talent, and he secured residencies in some of the best clubs and after-party venues.
In 2008, he embarked on an incredible journey in Miami, where he and his team (Dj Flowfly & Chris Garcia) organized a series of groundbreaking events called "The French Connexion Party" that captivated the city's music scene for a decade. These events, which began in 2008 and continued annually, became synonymous with unforgettable experiences and showcased some of the world's top DJs.
In 2010, he decided to establish his own electronic music label, Instudio Recordings, which allowed him to showcase his own productions and support emerging talent in the industry. Seeking new horizons, he relocated to Miami in 2011, where he spent four years immersed in the vibrant music scene.
Returning to Lyon, he embarked on a journey across Europe, playing in various countries and renowned festivals, including France, Switzerland, Spain, Morocco, Greece, Croatia, the Netherlands, Italy, Germany, and Albania. His international experiences expanded his musical repertoire and enriched his performances. At the same time, he co-founded the labels Scratchin Records and Orchestra Records with one of his partners, Fred Pellichero.
His music style is a fusion of various genres, including deep house, tech house, organic house, and afro house. He draws inspiration from these genres to create unique and captivating sounds that resonate with the audience. His tracks often feature infectious rhythms, melodic hooks, and groovy basslines, creating an immersive and uplifting experience on the dance floor.
In 2018, he moved to London, where he became a resident DJ at the renowned Bagatelle restaurant. The city embraced him, and he established his studio in London to oversee the operations of Instudio Recordings.
Today, he serves as the Artist Director of Bagatelle Group in London, curating unforgettable experiences for music enthusiasts. He also performs in iconic destinations such as Mykonos and Bodrum. Furthermore, he has formed a partnership with Belvedere in London, collaborating on exciting projects.
Currently, he and his team are working tirelessly to elevate Instudio Recordings to new heights. They have plans to launch an artist agency and event company, setting the stage for even greater success. Among his recent projects, he is collaborating with his main partners, "The Frenchies" (Florian Schwartz & Chris Garcia, co-owners of Instudio Recordings), and he is excited about his upcoming release, which promises to be a hit.
To explore his music, you can visit his SoundCloud page at http://www.SoundCloud.com/instudio. Stay tuned for more electrifying tracks and unforgettable performances as he continues his musical journey.